About us
We are a premiere full service hot rod Shop
We are a full service hot rod/custom car shop complete with a fab shop, body shop, and assembly area. We also do service repair and upgrades to existing hot rods. We service all American makes and models from the 30s to the early 80s. We specialize in cars and trucks in the 1950-1970 make years.
Willie Davis
OWNER
Our Team
Willie was born and raised in Grand Junction, Colorado into a family of mechanics and car racing. At a young age, you could find him in the garage helping his father work on friend's cars, race cars or whatever needed fixed. After college, Willie worked as a mechanic in several local shops and raced cars.
In 2004, he opened his own business called Big Willie's Garage where he started working on hot rods. Here he did all the maintenance, upgrades, repairs and restorations. As the business grew, so did the projects. After 15 years in business he had built and worked on many cars on a local and national level.
In 2019, Willie stepped away from his business to team up with Warren Walder to establish WW Speed and Customs. They have spent the last three years putting the new shop on the map with numerous builds– the most well known of which is "El Diablo", a 1971 Ford F100 pickup which has won many national awards including the 2021 Good Guys truck of the year. Willie manages all areas of the shop, works closely with customers, oversees projects, does fabrication as well as assembly. He has made cars his life for the last 30 years and does not plan on stopping any time soon!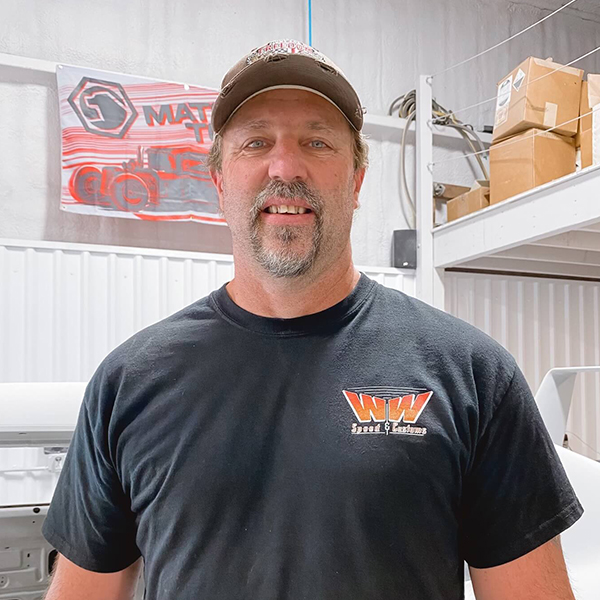 Joe Neiman
Paint and Body
Joe has been in the automotive body and paint field for 25 years working in collision repair, restorations and hot rods. Most of his collision repair work was with German cars– Mercedes, Porsche, BMW, and Jaguar. Currently he does mostly body and paint work but also helps with electrical projects. Joe loves to transform a piece of rotted out junk and turn it into something great. When he is not working with cars, Joe enjoys riding his motorcycle, hiking, working out, camping and DIY projects.
James Fritzel
Builder/Fabricator
Born and raised in Grand Junction, Colorado, James has had a passion for cars since a young age (which was started by his dad). James started building cars before he could even drive. He's worked at a variety of shops from collision to restorations to sharpen his skills as a builder. During his spare time he builds hot rods and race cars from home. James also travels to different race events with his C10 to race in street car events.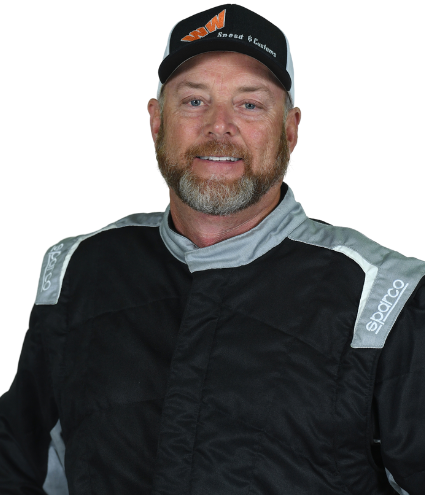 Warren Walcher II
OWNER / RACER
Warren Walcher II began his FSS career in Las Vegas at the final event of the 2021 season. He previously competed in the NHRA's Sportsman ranks and has spent time racing ATVs and dirt bikes. When he is not racing, Warren enjoys building award-winning custom cars, collecting cars, riding motorcycles, boating with his sons, traveling, golf, and live music.